Do you know what does drinking coffee do to your body?
Coffee is undoubtedly a popular drink throughout the whole world. What we know about coffee is that we get freshness drinking coffee.
More things happen to our body when we consume the coffee; hot or cold.
Coffee comes from the small beans which are enriched with phytonutrients, polyphenol, and some other chemical compounds. These ingredients have antioxidant benefits.
Recommended:
Health Benefits
When you drink a sip of coffee, the caffeine quickly flows into your bloodstream. The target of the caffeine is to hit the brain, which boosts body energy, and your mood changes to good.
Regular coffee drinking prevents the appearance of cancer, dementia, type 2 diabetes, etc. and some other severe diseases. Even your memory power may improve if you drink coffee accordingly.
If you are coming back from the tiresome work, a mug of coffee is enough to regain the willingness to work again.
It helps your mind to concentrate on a specific thing you want. 2-6 milligram caffeine per 1kg of body weight is recommended by most of the physicians. This can improve performance in regular activities.
Health Benefits To Drinking Coffee
Health Benefits Of Drinking Coffee [Infographic]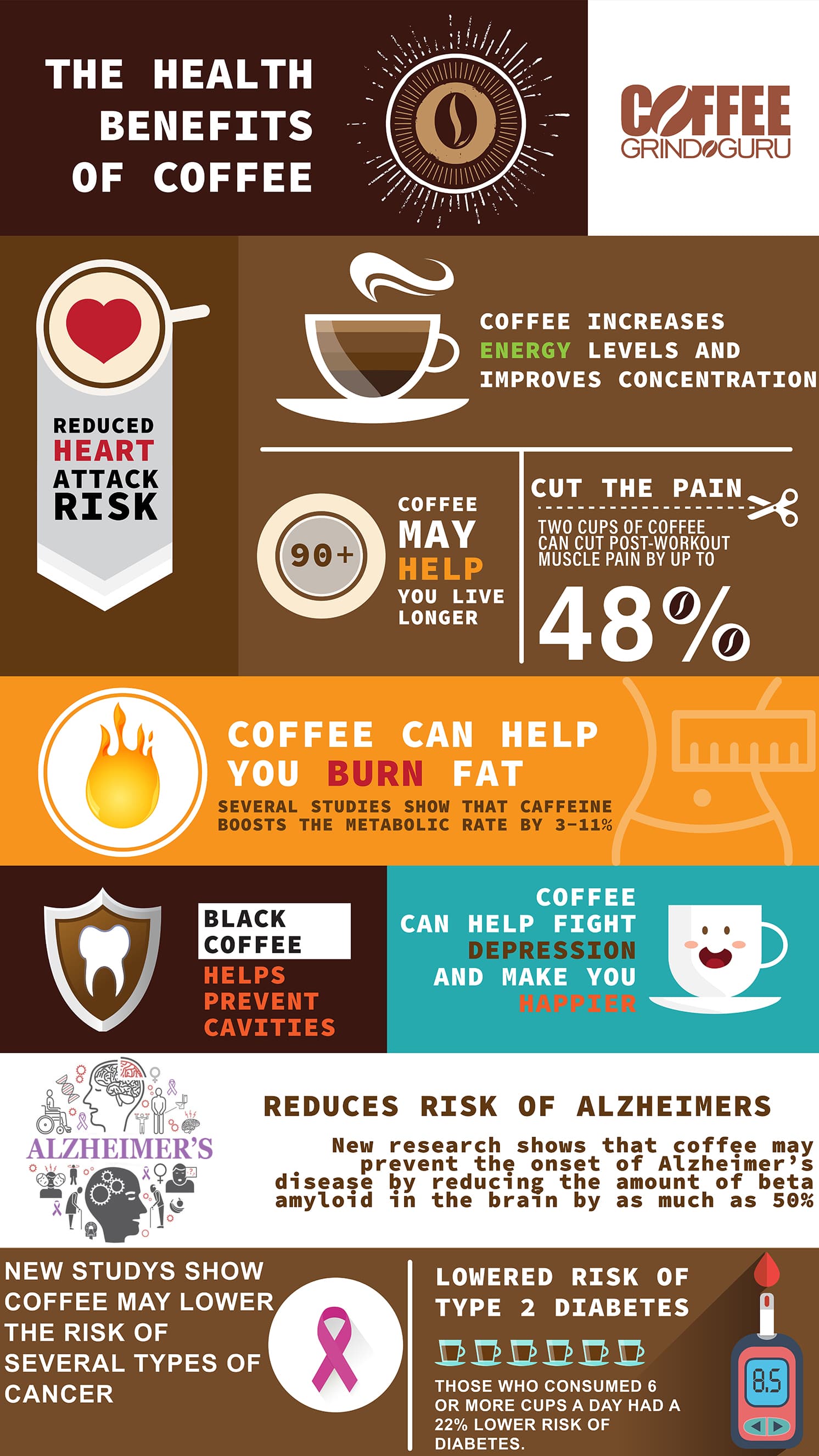 Overdrinking!
Overdrinking can cause the opposite thing to your body. You may face insomnia, repugnance to food, nervousness if you consume more than regular scheme.
Similar Question: What does coffee do to your teeth?
Stop Here! Your Time Starts Now:
Share it to help others.
Do you have any say? Leave a comment below.